Benefits of PRIMUSPLUS
Carry out secure transactions faster and more efficiently with straight-through processing and simplified transaction workflows.
More About PRIMUSPLUS
PRIMUSPLUS is a fully integrated, secure web-based electronic platform designed to provide our corporate clients with a one-point access to a comprehensive suite of banking solutions via an intuitive user interface.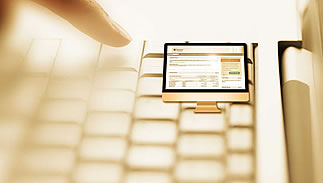 It is a new generation transaction banking solution which offers comprehensive global cash and liquidity management features and functionalities with an extension to a full range of automated financial supply chain features and it is designed in line with leading practice and aligned to address the needs of corporate clients.
The solution provides an enhanced banking experience with innovative functionalities and features designed to grow your business. Services offered include:
Payments
Collections/Receivables
Financial Supply Chain Management
Card Services
Payroll
Customs Duty Payment
Cheque Services
FX Bidding
Liquidity Management
Investment Management
Cash Flow Forecasting
Balance & Transaction Reporting
Collections/Receivables Management
The collections module enables you to manage your receivables to achieve efficient working capital management. You will be able to manage everything from cash to cheque collections to invoice collection and enrichment employing the use of alternate channels including POS and web payment gateways. The solution will enable you to:
Enable your customers make payment directly into your account with real time view of transaction information from your office
Provide multiple deposit options to your customers as it will facilitate cash, cheque and card transactions. These deposits can either be done at your premises, though your website or any Access Bank branch
Create, edit and share customized reports to best fit your workflow needs
Access integrated collections monitoring and reporting tool to view sales information categorized by collection channels
Integrate your website collections with a solution that accepts card payment from all processors currently operating in Nigeria using via an aggregated card payment gateway (CIPG)
Payments
The Payments module offers you a full range of payables management products through a single window, along with configurable approval/ authorization rules. It supports domestic and cross-border payment with a unique rules-based logic that facilitates straight-through processing. Our payment solution will enable you to:
Initiate single or bulk payments faster, more easily and with fewer errors
Create domestic and international payments from single interface
Carry out secure payment transactions incorporating best practices – maker-checker, transaction authentication/ authorisation, notifications and alerts
Outsource payroll processing to our portal through a scheduled instructions authorizing initiation of multiple payments
Generate payment schedules to be processed as cash or cheque disbursements at specified branches of Access Bank
Credit beneficiaries with mobile wallets and expense (cash) cards
Fund your accounts held in Access Bank by initiating debits on your accounts held in other banks
Automatically fail-over/ re-route electronic payment transactions when a payment gateway is unavailable i.e. from NIP to NEFT
Maintain a library of beneficiaries to facilitate faster initiation of payment transactions
Initiate cross-border transfers including multi-currency options facilitated via SWIFT integration
Use tokens for authentication as an additional safety measure both for login and transaction processing purposes
Ability to make Ebills payment
Customers can save both local and foreign beneficiaries
Customers can also include invoice when making a third party payment
Card Services
The Card Services module offers corporate customers the ability to:
Request for single or bulk card(s) request
Block a card(s)
Set limit on card(s)
Load the card(s)
Viewing of Card Transactions
PayRoll
The Payroll module offers customers the ability to:
Pay their staff salaries upon completion of the payroll administration process
Payment of staff Tax and Pension
Payment of Corporate Tax and Pension
Customs Duty Payment
This module offers corporate customers the ability to use:
Pay for their Import Duty
Pay for their Export Fees
Cheque Services
This module offers customers the ability to:
Request for Cheque Book
Stop a Cheque
Confirm a Cheque
FX Bidding
This module offers customers the ability to:
Initiate an FX bid request for Form M (bills for collection and letter of credit)
Initiate a Form A request(School fees, Medical Bills, accommodation Payment, software License etc)
Financial Supply Chain Managment
This module provides you with a link between your financial supply chain and cash management activities. The electronic purchase order and invoicing presentment functionalities will help you and your counter parties to optimize working capital management through improved visibility across the entire transaction life cycle. Decision making with regards to credit / financing for suppliers and distributors is further enhanced through the transparency of transactions conducted on the supply chain finance module. Key benefits delivered on the FSC module include:
Reduce paperwork and effort spent in preparing, recovering invoices to distributors and corporate customers
Reduced delivery cycle for key input resources for your business through immediate electronic purchase ordering facilitated by direct linkage to your suppliers via the portals
Improve cost efficiency and relationship management through electronic delivery/ management of supplier invoicing process
Error reduction / fraud risk mitigation through direct push of purchase orders to suppliers from ERP through corporate portal
Assurance of availability of suppliers through flexible supplier payment arrangements with finance options for early payments requirements
Reduce your sales order authorization and fulfillment cycle due to the ease in distributor payment confirmations
Monitor and track status of receivables and financing requests
Distributor payment default risks are effectively mitigated through leverage of bank involvement and transaction visibility to all stakeholders
Significant reduction in reconciliation efforts due to automatic matching of payments and receivables to originating documents (e.g. invoices / purchase orders)
Liquidity Management
Liquidity management module is designed to help corporates to optimize and leverage your cash position across your network of bank accounts and credit facilities. The solution offers a full range of cash pooling/ sweeping configurations based on configurable business rules which can be defined by the corporate treasurer – e.g. cash concentration, minimum balance, target balance or range balance. The key benefits offered by liquidity management module include:
Reduction of working capital requirements and lending costs through optimisation of cash within the corporate's network of accounts
Enhance your ability to manage liquidity, concentrate funds and make decisions about investing cash
Give you better control of your cash planning through actual and notional pooling structures
Provide flexibility in concentrating multi-bank and multi-currency balances from accounts and remote locations
Execute cash sweeps using scheduled or on the demand
Leverage the easy to configure rule-based instructions with user-friendly tree view to visualize fund movement relationships/ priorities
Computation of net interest position on account of movements to aid streamlining of interest payments
Improvement in liquidity by offsetting debit positions with credit positions or centralizing treasury functions
Investment Management
The Investment Management module offers you an end-to-end solution which facilitates the management of purchase and redemption of transactions within the list of investment products offered by the Access Bank's treasury. With this module, you can:
Initiate request to purchase and liquidate your investments from the comfort of your office into a transaction workflow
View investment folio balances for the current day, or for time periods in history apart from your regular balance reporting functionality
View the investment center which serves as a repository for all investment transactions initiated by users and acts as a query engine for information and reporting purposes
Cash Flow Forecasting
Our solution provides you with the ability to work with cash inflow and outflow information from various sources in a single window, with tools for forecasting, classification and impact analysis to plan for effective fund utilisation and maximise profit. This module is designed to enable you easily compute your future balances based on actual transactions. Key features include:
Account and currency forecasts
Host of parameters for calculating and classifying forecasts, conducting analysis and understanding the impact of forecasts not being met
Integration with other bank systems for auto-upload of cashflow data
Improved ease of short-term cash forecasting to reduce liquidity 'crunch' surprises and aid proactive funding gap bridging
Balance & Transaction Reporting
For customers with multiple bank accounts, this solution is at the heart of your financial management. The Balance and Transaction Reporting module provides you with multi-bank and multi-account balance reporting in a single window. Key features include:
Access to aggregated view of all your corporate accounts, both in Access Bank and other banks
Balances which can be consolidated and viewed across locations, banks, and currencies, and drilled down into account-level detail
Leverage MT940 formats to incorporate your account with other banks
Flexibility to personalize screen views including selection of favourite accounts to be reported and reporting timeframe
Access to detailed transaction data to help manage your investment, cash concentration and disbursement activities
Easy download of account balances and transaction history of all activities on your accounts in various standard formats (i.e. PDF, CSV, XLS)
Automated transaction reporting functionality based on scheduled / on demand instructions
Contact Us
Our multi-lingual Contact Center is a world-class customer interaction center which offers you 24/7, real time information and assistance with your accounts from anywhere in the world.
Get in touch with us
If you want to reach us, you can do so through the following avenues:
0700CallAccess (07002255222377)

14/15, Prince Alaba Abiodun, Oniru Road,
Victoria Island, Lagos State
Nigeria